The Booming Online Marketplaces in the World
The Global Outlook:
B2C marketplaces are estimated to reach $3.5 trillion in sales by 2024 – Forbes.
In 2022, Amazon U.S sales grew by 44% – eMarketer.
Before the pandemic, online marketplaces were growing. But during the pandemic, online marketplaces have taken a new avatar and have flourished unbelievably. According to Digital Commerce 360, the pandemic contributed an extra $218.53 billion to e-commerce's bottom line over the past two years. In 2020, the coronavirus added $102.08 billion in U.S. e-commerce, and it added $116.45 billion in 2021.
The European Outlook:
The EU is the 3rd largest e-commerce market in the world with online retail sales of $498 billion annually. According to WebRetailer, in Europe as a whole, online retail has a 16.2% share of total retail. In Germany, the figure is 19.9%, while in Italy it is only 6% – less than a third of Germany's share. The reasons are: online shopping has taken off in some European countries, but differences in payment systems, delivery networks, culture, and languages have led to being far behind.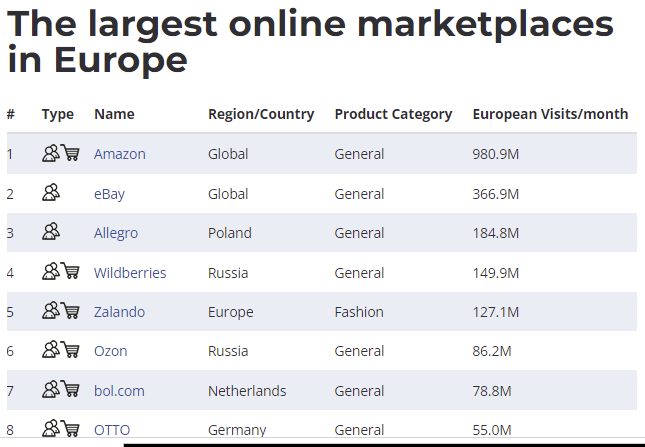 All About Online Marketplaces
Online marketplaces are online platforms that bring the buyer and the seller to the platform to buy and sell products and services. These marketplaces build a seamless product that connects buyers and sellers on a proprietary and centralized platform. There are 3 types of marketplaces: Vertical Marketplaces, Horizontal Marketplaces, and Global Marketplaces.
A.   Vertical Marketplaces:
Vertical marketplaces focus on providing specialized offerings of a particular product category. Vertical marketplaces are specific and targeted categories and offer many additional services in relation to it. For example, Uber is the perfect example of a Vertical marketplace. It specializes in providing on-demand taxi services and has different services and product category that merges with the main product category. 
B.   Horizontal Marketplaces:
These marketplaces focus on a wide range of product categories. For Example, Zalando. Zalando deals with the fashion industry and focuses on multiple product categories for men and women ranging from clothing to accessories to shoes and cosmetics.
C.   Global Marketplaces:
This is relatively a new marketplace term that has been defined because many e-tailers have moved from selling one to multiple categories to everything under one roof. Amazon and eBay are two perfect examples of Global marketplaces. You can buy anything here ranging from a basic pen to a piece of big furniture on these online marketplaces.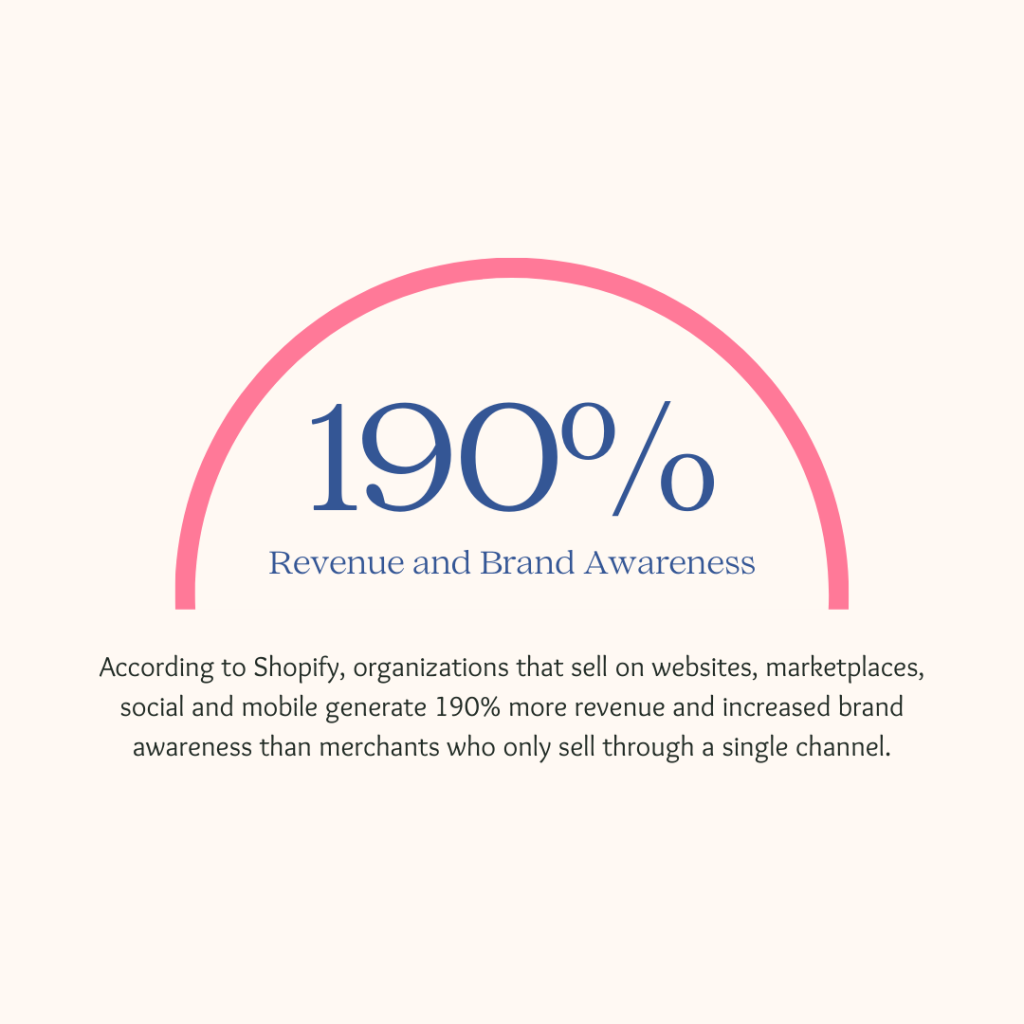 Top 3 Online Marketplaces in Europe: Amazon and eBay are the 2 leading online marketplaces in continental Europe, as they do in the US and UK. Amazon launched in Germany in 1998 and has about 981 million monthly visits representing 19% of the traffic. eBay launched in 1999 in Germany and has about 367 million monthly visits, representing 22% of its overall traffic.
Marketplaces and Business Revenue Models
Every marketplace focuses on building a product that can be seamlessly used by their users (buyers and sellers), but at the same time their focus in to earn revenue too. Not every online marketplace functions on the same revenue models. Based on the product category, industry, and user interactions, companies have adopted to different revenue models. Here are the 7 revenue models that we observe in the online marketplaces.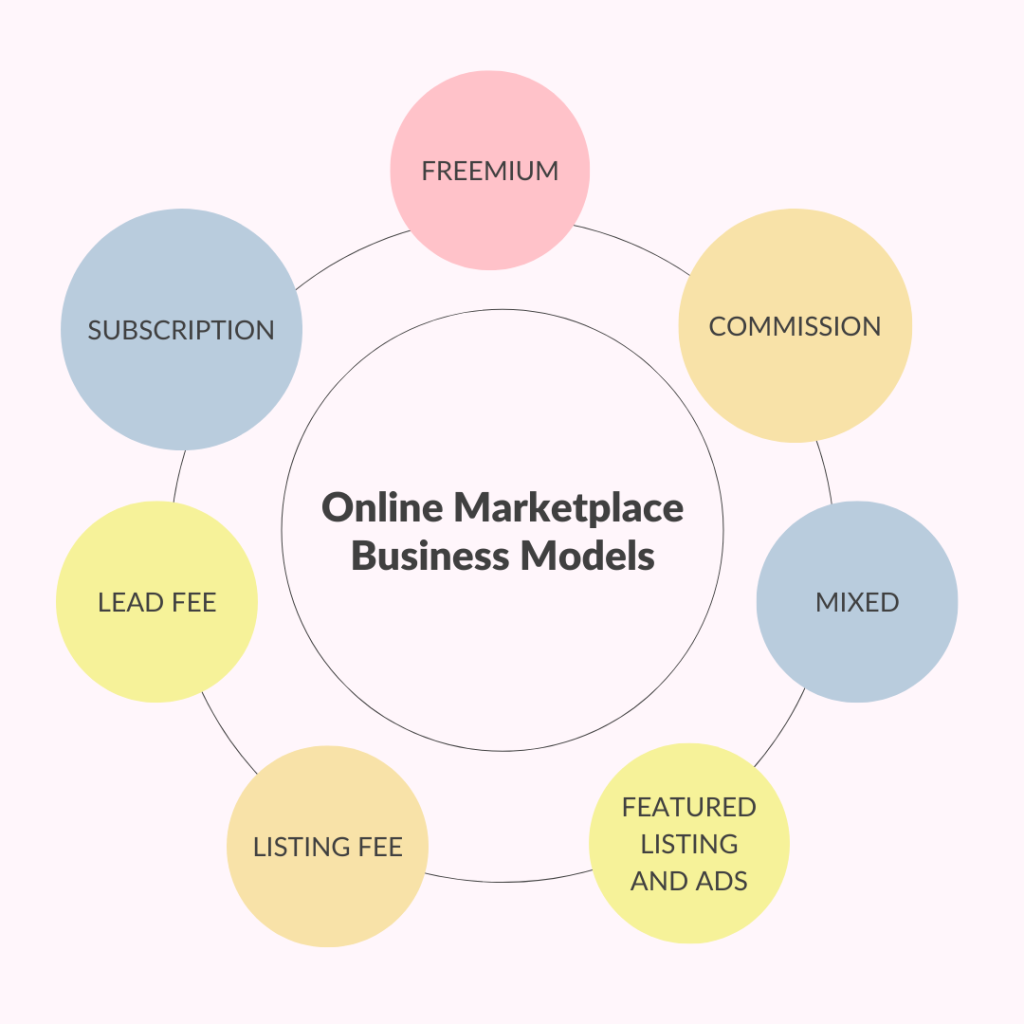 1.   Freemium:
Under the Freemium business model companies offer users to use the most basic version of a product for free, while encouraging them to upgrade to a paid premium version that comes with additional, advanced features.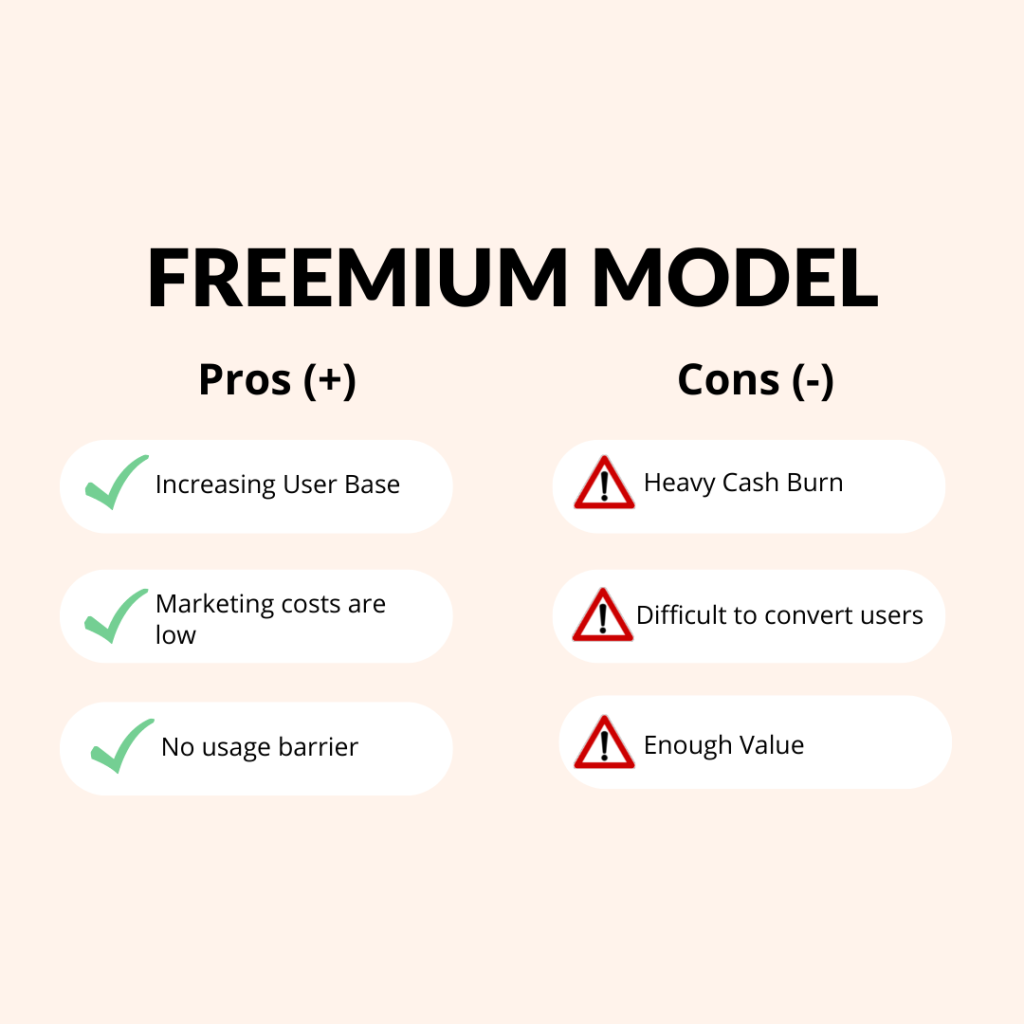 Rob Walling, a serial entrepreneur, once said that "freemium is like a Samurai sword: unless you're a master at using it, you can cut your arm off."

The Pros of the Freemium Business Model:

1. Increasing User Base: The word "Free" grabs the attention of the users first. Therefore this leads to a fast and increasing user base.

2. Low Marketing Costs: As these free tools gain popularity very easily through word of mouth, companies do not need to invest heavily on marketing it. Therefore the marketing costs can be at a minimum.

3. No Usage Barrier: Users can easily sign up and start using your product. There are no defined limitations to access the basic features of the product. Only, when advanced features are to be used, users opt to upgrade.

The Cons of the Freemium Business Model:

1. Heavy Cash Burn: It is a heavy cash burn as users adapt to the free model and do not upgrade. This results in burning money by marketing them to upgrade.

2. Difficult to Convert Users: As users become comfortable with the free version, it becomes difficult to convert users to the paid premium.

3. Enough Value: The freemium model is similar to the listing fee model, they both need to offer enough value to their users so they would want to pay for additional services.

Marketplaces Using Freemium Model:

●     Slack
●     Canva
●     Craiglist
●     Dropbox

Slack: Launched in 2014, Slack's chat app acquired more than 500,000 active daily users within a year of its launch and acquired users at a very high pace in the following years.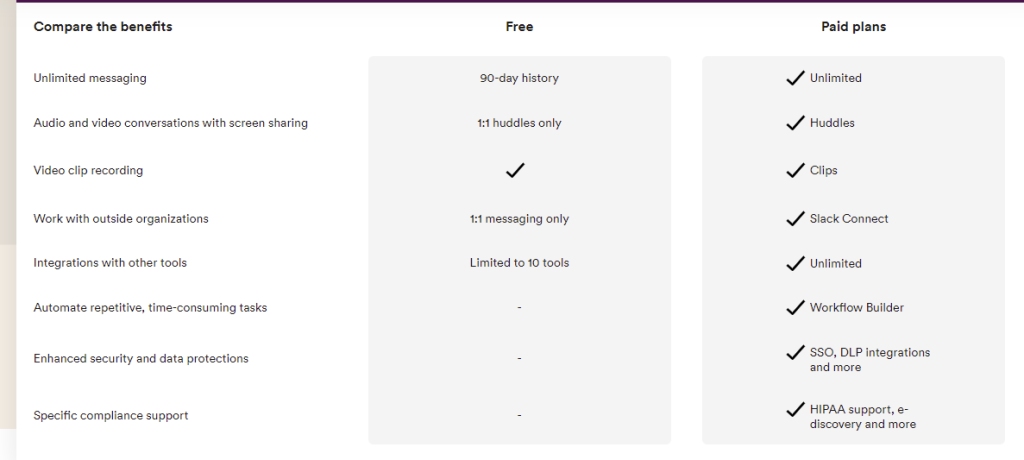 ●     Canva: One of the renowned designing platforms with around 80000+ free design templates to use. Canva is a tool used for designing different posts and graphics to be used on different social media channels. Brands, Individuals, Influencers rely on this tool to easily access a huge library of free templates. Canva rode its freemium business model all the way to a $40 billion valuation. There paid premium has a lot many features and people can buy their yearly and monthly subscription and cancel it anytime.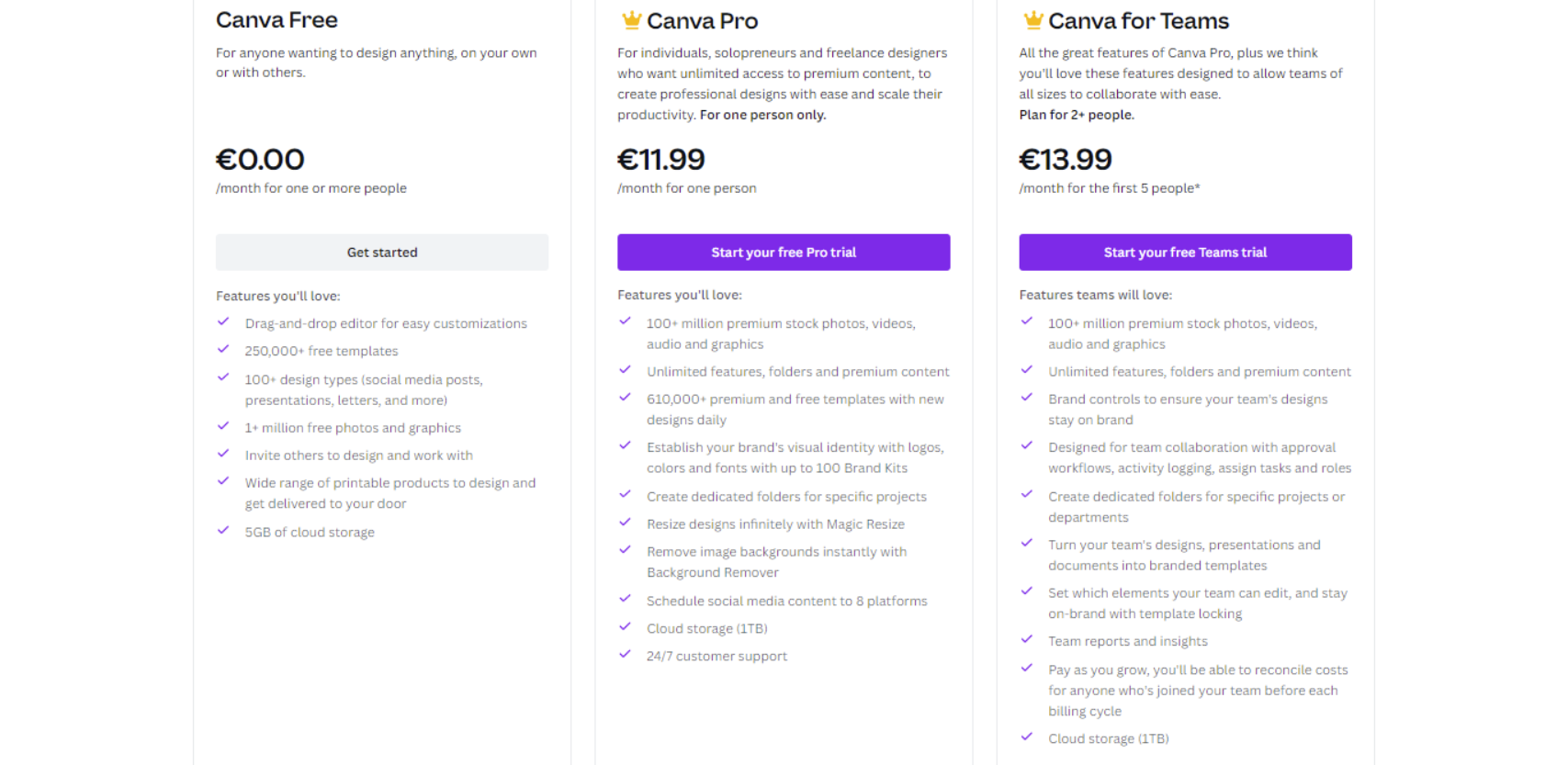 2.   Commission Based Revenue Model:
The commission based revenue model is one of the popular and most preferred revenue models by online marketplaces. A fixed percentage or fee is charged for every transaction. The platform charges either the seller or the buyer or takes commission from both of them.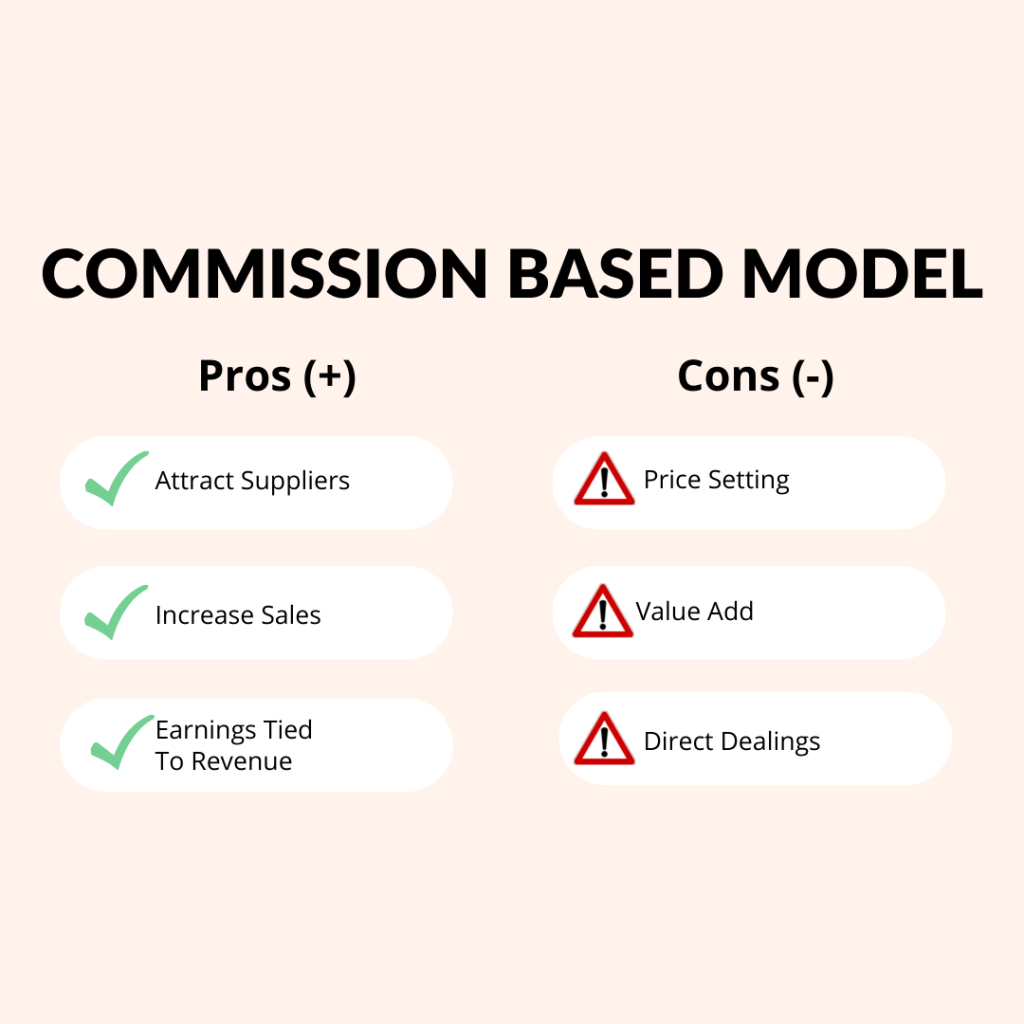 The Pros of the Commission Based Business Model:
1. Attract Suppliers: This type of business model attracts vendors is because the transaction fee or services charges are clearly mentioned and the vendor is aware of how to quote the price to make their share of earnings fair.
2. Increase Sales: As the model is transparent, clear, and fair, it makes it easier for users and vendors to trust a product and use it as per their requirement. These defined service charges help in increasing sales.
3. Earnings Tied To Revenue: As brands that fall under commission based business model do not depend on any other source of revenue apart from service fees earned on every transaction. The revenue solely depends on the number of transactions successfully accomplished.
The Cons of the Commission Based Model:
1. Price Setting: It is a challenge for online marketplaces that function on commission-based model to set the right % or a fixed fee. As there is no right answers, these marketplaces tend to try different pricing strategies and conclude.
2. Value Add: Both customers and vendors need constant value add. If there is not enough provision then both parties tend to rely on other similar marketplaces or so.
3. Direct Dealings: The risk of having direct dealings is always there. When the vendor and the customer meet, they can later opt for direct bookings and not book through the app. The commission will be waved off and both ends save more. This is a major challenge that does not have a strong and concrete solution. These marketplaces should let go of a certain % of users and vendors yearly to this challenge.
Marketplaces Using Commission Based Model:
● AirBnB
● Uber
● Flink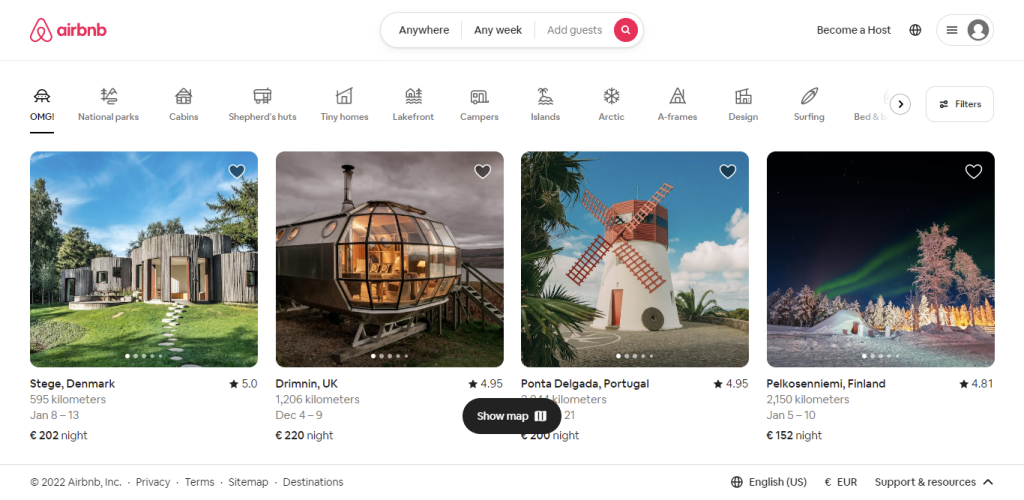 ●     AirBnB: AirBNB is one the biggest online marketplaces functioning purely on commission based revenue model. It charges between 14% to 16% service fees from the guest and 3% as host fee from the host.
Flink: Flink is the fastest growing grocery delivery app in Europe. They have a cluster of ways to make revenue. But, one of the top ways is by commission model. They charge a minimum of €1.99 for a basic order. As the order value increases, the transaction fee also fluctuates based on the order value.