10 Proven Tricks To Steal From The World's Top Online Marketplaces
Yes, a marketplace is a profitable model.
Yes, the marketplace is the future.
Yes, you have more resources now than ever before to build your own marketplace. 
But that doesn't mean that you throw out your entrepreneurial caution to the wind. The smartest entrepreneurs learn from others' successes, and more importantly, from their failures.
At Zeew, just like you, we too are always striving to do better and build successful marketplaces for our clients. And one important key to that is to learn. Learn consistently.
Here are the 10 tricks that have proven themselves over and over again in the success of the world's top online marketplaces. We have compiled this list from the likes of Etsy, Amazon, and Uber to help you.
1. Have a Clear USP
"A to Z, you'll find everything here." This is the supposed meaning behind the Amazon logo and sure enough, you can find almost anything you want on Amazon.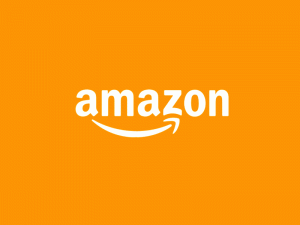 On the other hand, Etsy is known to attract women sellers who want to sell their DIY crafts and make good money.
Fun fact: Etsy is not the only one selling handmade products.
But most of us can't easily name them. That's where the power of a clear USP and clear brand message comes in. It sets you apart from the rest of your competition. 
Find your USP, your clear brand message, and stick to it. Implement it. Let it direct everything you do so that your audience feels comfortable trusting you.
2. Choose The Right Promotion Channels
Next up you'll need to figure out your promotion channels. What social media or digital media is the best for your audience? What platform does your target audience use the most? What other ways can you use to prompt your marketplace? 
There are a few questions that you'll need to ask yourself before you shortlist promotional channels for your online marketplace.
Uber used a combination of promotional channels to market its marketplace including word of mouth, referrals, partnerships, hampers and discounts, loyalty programs, and so on to get build the business it is today.
The channels Uber used fit perfectly to meet what it was trying to achieve and brought it a loyal set of customers.
It is a common thought that you need to be on all of them. While the omni-channel approach sounds logical, it is not. It will exhaust you and break you down without giving the results you need in order to carry on. So select your channels the right way.
You won't find millennials on SnapChat. Just like you won't find Gen Z on facebook.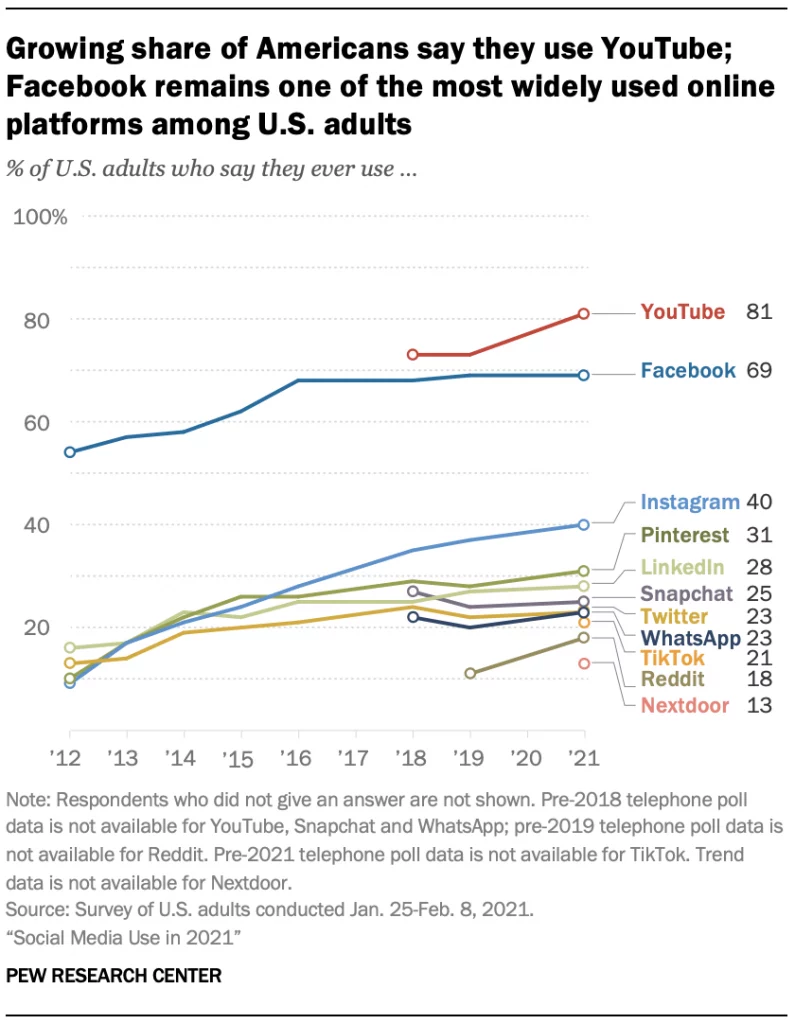 3. Build Trust for Your Marketplace
The entire digital space for buying as well as selling products is based on the foundation of trust.
People find it much easier to work when they trust a brand.
A brand that commands trust has significant leverage over a brand that is relatively new and doesn't command the level of trust yet that a giant does.
Look at Amazon, for instance. Its brand identity is such that it is synonymous with online shopping. People spend substantial parts of their monthly salaries on Amazon. From buying detergents to diapers to computers to gadgets. In 2021, Amazon accounted for 44% of the total eCommerce sales in the US.
This is why for your marketplace building trust has to be one of the major priorities. 
Sellers believe that they'll get timely payments for their products and services and customers believe that they'll get value for their money. And this is what the leading marketplaces function upon.
According to surveys, 62% of customers value ethics, while a whopping 94% stayed loyal to companies with transparency. All in all, trust is essential for attracting new customers and retaining old ones.
4. Make Navigation Easier
You didn't expect this.
But it is. And we swear by it.
The easier your website is to navigate, the more you will sell.
From browsing options under various categories, jumping from one page to another, as well as being led to the payment page easy site navigation can be a huge help in attracting and keeping consumers to your website, It is also likely that consumers would return to your website if it is easier to navigate through.

Also, it is not necessary to spend a ton of time and energy on adding features that make searching easier, like filtering options. Zeew can do it for you. From multiple tracking systems, customer status checks, and category and customer management, Zeew can do it all for your website and make your life easier.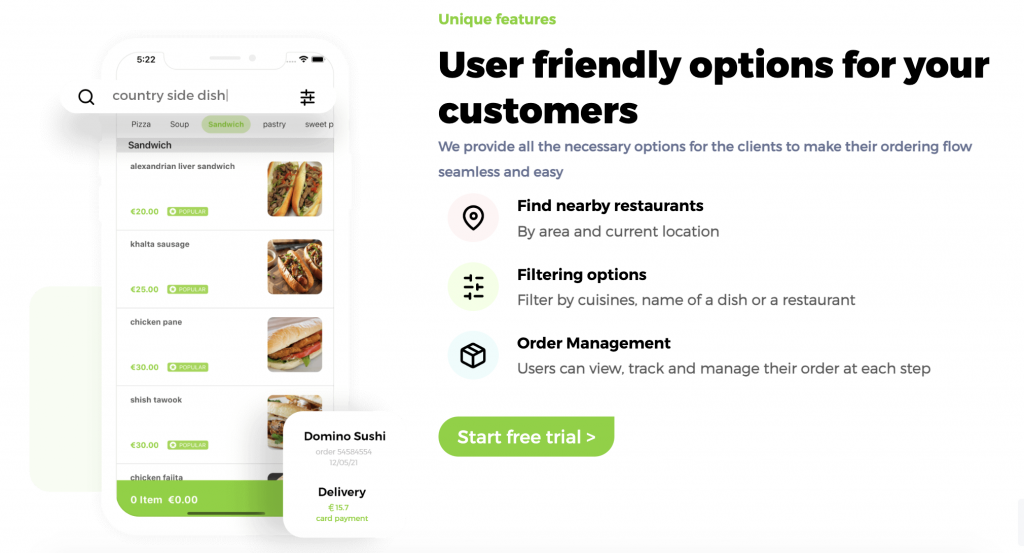 5. Make Ordering Easy. And Then Make It Undeniable
Buying is a split-second decision.
The longer your buying cycle, the slower the sales will be. 
The quicker and easier it is to buy from your marketplace, the more sales you'll see.
People make buying decisions more on impulse. Because it is mostly a subconscious decision. 
Cash in on it.
How?
By giving them options to buy. Making it super easy. Adapt to their habits.
For example, Zeew can help you add features like voice ordering, image ordering and even text ordering!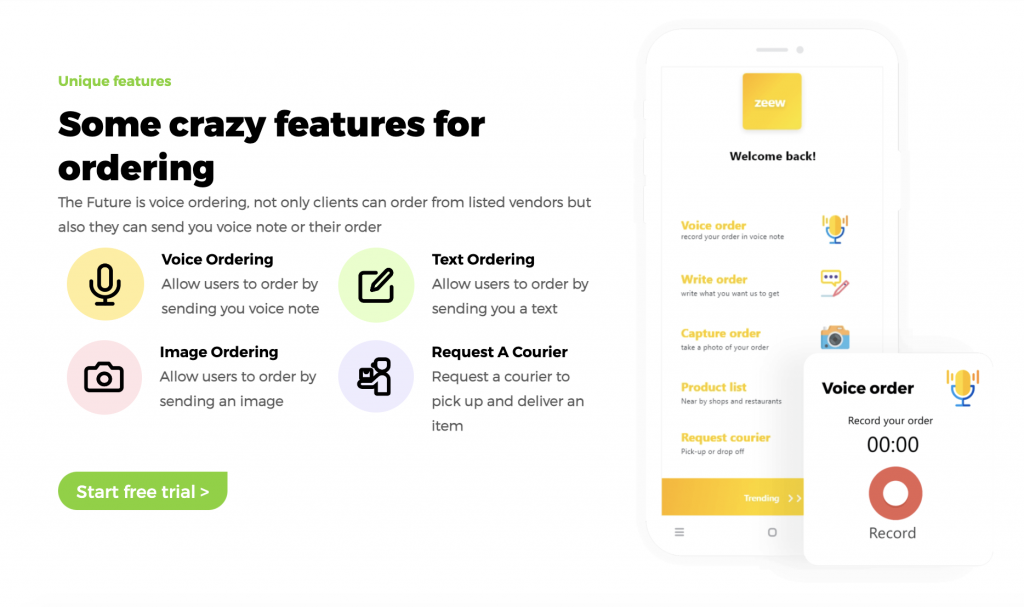 6. Choose the Right Payment Gateways
Now, this is as crucial as it gets for any online marketplace. From Amazon which offers its users multiple integrated payment options including cash on delivery to Uber which has an integrated payment in the app itself, making it easier for the customer to make payments, all the top online marketplaces pay special attention to including a variety of the right payment gateways for its customers.
Initially, several customers used cash on delivery to test the waters with a marketplace. While as the credibility builds people start switching to online payment options which are convenient for both marketplaces and customers. It is also necessary to have all the major online payment options as different people use different payment gateways.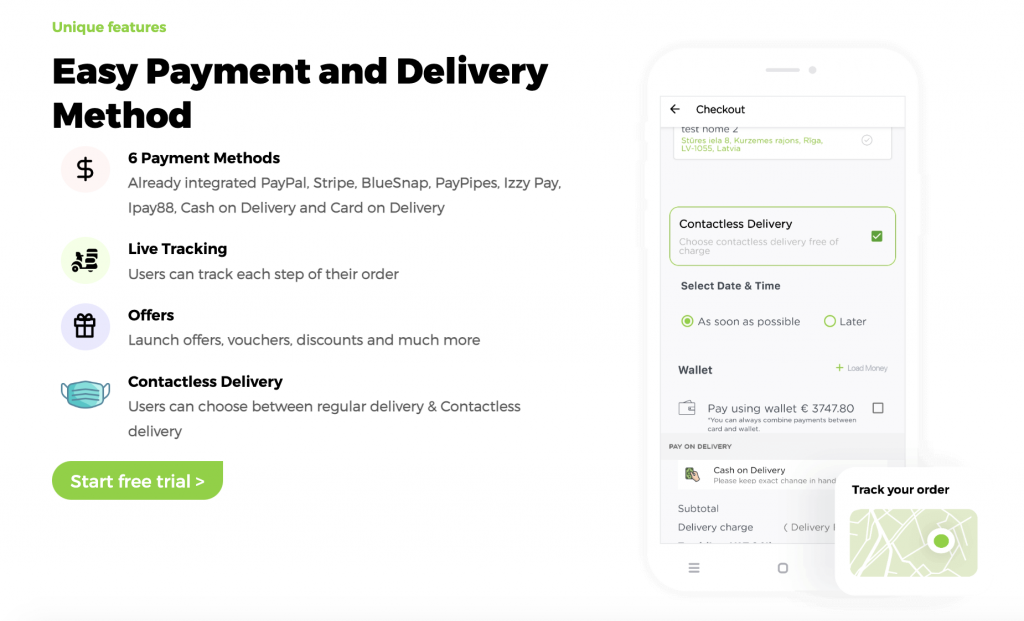 Zeew can help you build an integrated payment gateway on your website and even add more to the initial package of gateways like cash on delivery, PayPal, Zeewpay, and Stripe they offer.
7. Develop a Vision Toward the Market Problem
Etsy started out with a vision to build a marketplace that women could use to sell their DIY craft products. The founders of Etsy developed GetCrafty.com which was specifically developed to solve the problem of women who wanted an easily accessible platform to sell their products that was not as expensive as eBay. 
And Etsy's founders believed that they could develop such a marketplace. 
Their vision eventually made them among the top 50 disruptors 10 years back and also the most renowned art and crafts online marketplace around the world. 
Your marketplace can reach them too. if you find a way to solve an existing problem in a unique way.
8. Be Customer First
No one, literally no one survives bad customer reviews.
Customer satisfaction must be among your highest priorities.
No marketing strategy, no easy-to-navigate website can survive repeated bad customer experiences with your products. All else would fail if your product or service is not up to the mark. 
Marketplaces like Amazon follow a transparent return policy and allow you to return any product if you are not satisfied with it in any way. They also have a system for verifying sellers as well as easily accessible reviews from other customers.
Also, Uber follows a policy of accessible customer support, a responsive system for complaints, as well as several other provisions to ensure quality services are given to their customers.
Hence, you should definitely take a page from their book and ensure high-quality in whatever you sell.
9. Inculcate Customer and Seller Feedback
All of us might remember that one incident when there were several complaints regarding fake products from Amazon. The company immediately took action and brought out a system of making a video while opening packages and uploading them if you find anything wrong with the product.
Amazon also has the policy to take feedback in case you want to return any product, or are not happy with certain terms and conditions. Inculcating such feedback helps serve both buyers and sellers better, which eventually become a part of Amazon's loyal customer base.
10. Stay on Top of Analytics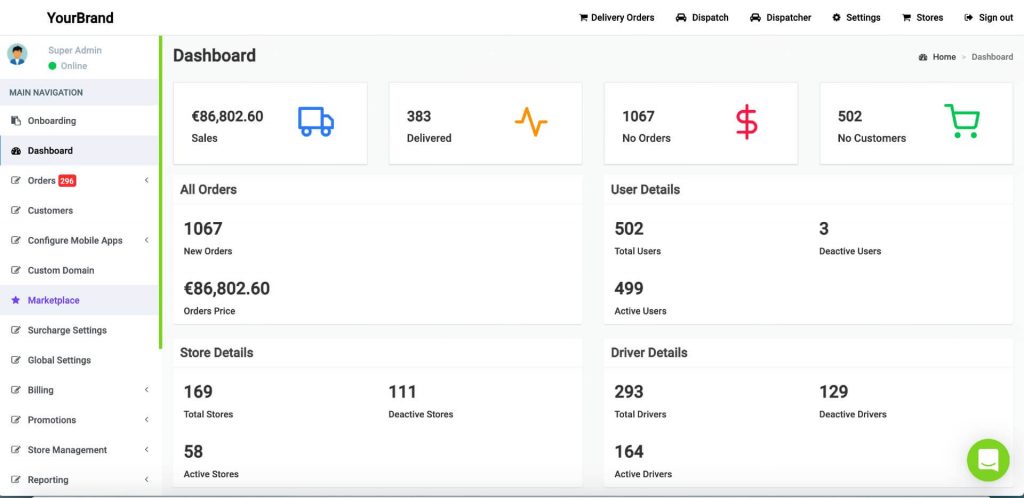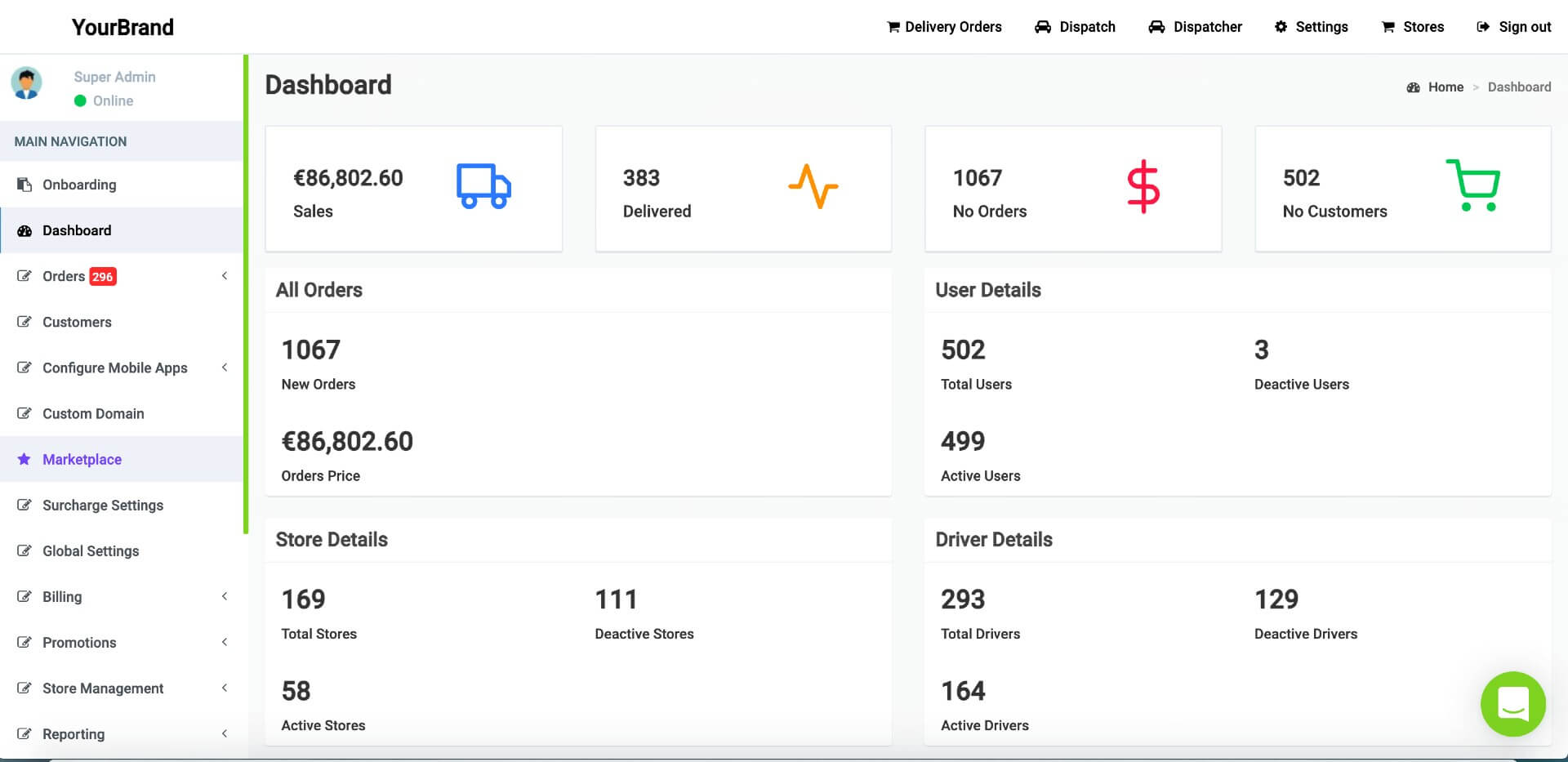 Analytics is an important measure of how your business is doing in the market. Inculcating tools like google analytics is essential to understand things like the attributes of your target audience, the products or services they prefer, how to reduce the bounce rate of your sites, the channels that you can use to retarget your customers, and so on.
All the top marketplaces use the data from your searches to retarget you through platforms like YouTube, google ads, Instagram, etc.
On top of it, Zeew has a dashboard that answers more questions that you can ask. Because data is everything. 
What gets measured, gets improved.
Hence, staying on top of your analytics is necessary both for business growth as well as increasing the volume of your sales.
The Importance of a Brand Voice
Through the above discussion you might have figured out that for making your mark as an online marketplace, it is essential to develop a brand voice and tone. The tone would heavily rely on the kind of products or services you are selling, as well as the brand identity you aim to form.
For example, a brand like Uber has a serious reliable brand voice, something that is necessary for a can service. While Etsy as a platform has a more easy-going, fun, and quirky vibe, it is aimed at people trying to sell and buy art.
Hence, creating a brand voice is necessary as it helps you build certain associations with your product in your customer's mind.
Conclusion
So, we can understand that it is necessary to study the top players in any industry before we enter it. This helps you get strategies that can help you get over several roadblocks and grow at a certain pace. Above all, it is important to execute these strategies with precision to make them work for you.
Ask your specific questions from the online marketplace experts at Zeew. Book a call.