Who are Menu2Go 
Menu2Go started out in Monclova in northern Mexico. It's an all-delivery marketplace around food, servicing their local northern Mexican audience via their website as well as iPhone and Android apps.
You can order a pizza from a nearby restaurant or a sushi or anything else. It allows you to explore restaurants in your local area, check out their menu, select what you like, and just order it in or order for pick-up. All within the shortest possible time, making it convenient for the audience as well as lucrative for restaurants to make an extra buck.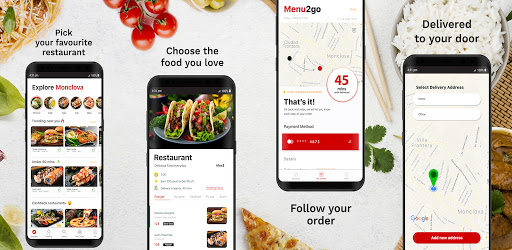 Business Plan:
It serves an emotional need for the audience. How? While everyone else focuses on either food delivery or grocery delivery or restaurant table reservation etc, Menu2Go understood the emotion of comfort around food and eating at home. Those lazy evenings when you want something nice to pamper yourself.
And this is where Menu2Go meets its audience's needs.
As a well-designed marketplace, Menu2Go has two sides – one for restaurants that want to service customers via their app and for customers who want to order from local restaurants from the comfort of their homes.
With Zeew's technology, this system is made extremely easy for restaurants to register within seconds and for customers to easily download the app and order anytime.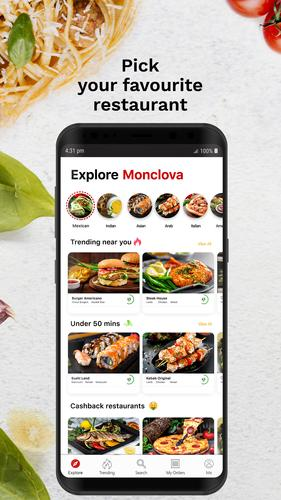 Revenue Stream:
Commissions: The majority of Menu2Go's revenue is earned through businesses. They charge restaurants 10-20% on each order as a Commission to deliver orders and act as the vendor's delivery partner.
Delivery Fee: The other revenue stream is to charge customers a delivery fee.
Advertising Revenue: Menu2Go allows restaurants to advertise themselves and reach more audiences by placing themselves at the top of the search results. This helps them improve their reach and get more orders via which Menu2Go makes more commissions.
Challenges faced by Menu2Go:
Making the app extremely easy, almost no-brainer, to use for restaurants as well as customers is the key to success for any app of this kind. Any complication and restaurants as well as clients would simply choose another option in the market.
The backend technology running Menu2Go had to reduce any chances of malfunctioning and any manual investment by Menu2Go's team. This is where Zeew specializes – our technology is user-friendly for both the ends, customers as well as service providers, which are the 2 essentials for any marketplace to run.
User's Side:
Making it very easy and hassle-free for end-users to download the app and navigate their way through using it.
Providing an overall positive, and even enticing, experience.
Providing the widest choice of restaurants, cuisines, menus and prices to the users with the minimum amount of clicks and without making it overwhelming.
To provide real-time information whether a restaurant is open and taking orders based on the user's location.
To provide real-time information on order and delivery updates.
To communicate the food order to the restaurant and delivery department on time so the user receives their order on time and in good condition.
Providing them with personalized and timely notifications and offers.
Providing users with promotion coupons based on their past activity in order to make them order more.
Restaurants' Side:
To entice restaurants to sign up and start taking orders via the Menu2Go app.
To build enough trust that the payment systems will work fine.
To list restaurants with detailed information and verify them.
To calculate the anticipated time to prepare meals and deliver them.
To make it really easy for restaurants to operate through the Menu2Go dashboard – track orders, reviews, customize menu items and prices, availability, and more.
To ensure that restaurants don't lower the quality of food or delivery time.
To get more and more orders for restaurants so they have reason to stay on the app.
To build a hassle-free payment system so the restaurants get paid well in time for completed orders.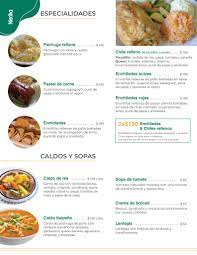 Delivery Side:
To make geo-locations on the app work fine so the delivery executives easly find the restaurants and the users' addresses for delivery.
To ensure delivery executives handle the food right and delivers on time.
Having enough fleet of delivery partners during peak hours.
The order is assigned to the right delivery executive who is near the restaurant and not occupied with any other deliveries. At times, orders are assigned wrongly to the delivery executives, and that delays the delivery of the products.
Order-taking Channels:
Zeew has perfected a smooth ordering, order taking, order processing, and order delivery system via its technology.
For Menu2Go, we built 3 applications to drive one order. The first app is a customer-facing application to place orders, the second app/dashboard that the vendor accesses to process orders and manage their listing, and the third app is accessed by delivery agents to update order delivery status, show their availability and location, and more. All this is designed in a package with customized features offered by Zeew.
This includes:
Instant order notifications: These are received by restaurant owners about new orders placed by the customers. When they receive these notifications, they can pass them to their internal order management system and then process the orders.
●     New order list: An overview of how many new orders have been placed by the customers can be displayed and orders per month/ per week can also be extracted. Different customers will be grouped and restaurant owners will be able to get an overview which customers are mainly influenced the revenue in different sales, offices per month.
Accepted orders list: Orders that are accepted by restaurant owners are listed. Get accurate & up-to-date order reports of your online store to analyze sales statistics including total customers, total orders, revenue, etc.
Delivered orders list: List of orders that are delivered to the customers are displayed under this option to the restaurant owners.
Assign order to the driver: Restaurant owner can assign a delivery order to a driver. They can select one or multiple orders and assign them to a driver.
Order History: Filter by day, month, week and year. It's a tool that helps restaurant owners to boost and maintain the profitability of their business.
Time taken to complete the project:
1 week
Zeew is the tech partner that offers fully developed and functional apps and websites with a range of customized features for varied businesses ranging from on-demand services, to food delivery businesses, online marketplaces, e-commerce platforms, and more.
Get started by booking a demo with us!