The Postmates Business Model: How it Works and Why It's Unique
Many people ask "What is postmates and how does postmates business model work?" Postmates offers a unique value proposition to its customers: the ability to have anything from anywhere delivered at any time. The postmate app gives users access to restaurants, grocery stores, clothing boutiques, movie theaters, and so much more! In this blog post we will discuss what postmates is and how their business model works. We will also explore some of the unique aspects of postmates that make it stand out from other companies in an increasingly competitive market. Finally we'll take a look at how you can start your own company with a similar business model!
What is Postmates?
Postmates is an on demand delivery service provider that allows the users to get anything from anywhere delivered at any time. Postmates can deliver  from any store or restaurant from the postmates marketplace.
Facts about Postmates
Here are some interesting facts about the Postmates business:
Postmates was founded by Sam Street,  Sean Plaice, and Bastian Lehmann in 2011.
Postmates has raised more than $150 million in funding till date.
Postmates has grown to be available for more than 70 major cities across the world including San Francisco, New York City, Washington DC, Boston and Los Angeles.
Postmates has got official tie-ups with Apple, Starbucks, McDonald's and Mokriya as postmates' partners for delivery of products from their stores or restaurants.
Postmates has designed its own logistics software that enables it to identify how best order deliveries can be made through their fleet of more than 14,000 local couriers and deliver goods within an hour or less.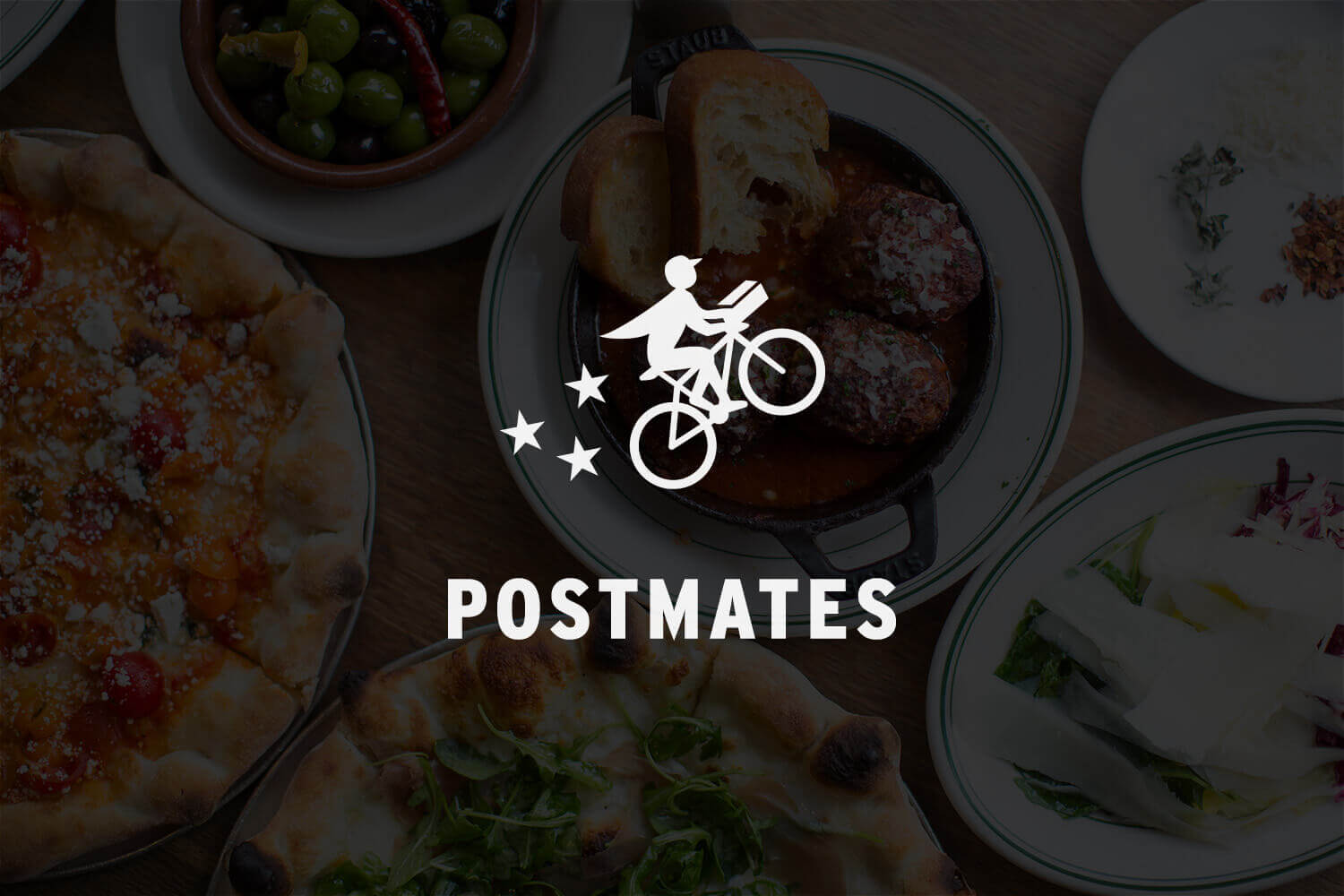 Salient Features of Postmates
Allows users to order anything from anywhere in the city.
Postmates  charges a nominal fee of $5 for delivery and takes a service fee of 15% from the postmates partners like restaurants, coffee shops etc., which makes postmates' business model lucrative to both customers and postmate couriers (partners).
Postmates has its own software that enables it to identify how best order deliveries can be made. There are proprietary analytical tools that help postmates to optimize routes and deliver goods on time. Improves operational efficiency by maximizing yield of each delivery hour.
Postmates has its own fleet of postmate couriers (partners) such as retailers, restaurants etc., which makes postmates' business model unique. Postmates courier partners use their own vehicles to make deliveries.
Postmates 3 Customer segments
Postmates 3 customer segments include Stores, customers and drivers
For Customers
DoorDash offers a high quality, fast delivery service at an affordable price. Customers get the any item delivered to them within 60 minutes of placing an order on their website or through Postmates App. It also allows the customers to track  the delivery status in real time.
For Stores
Postmates helps offline stores expand their customer base by allowing them to reach new customers in nearby areas easily and quickly while reducing waiting time. It allows small restaurants  to grow exponentially by providing them with an affordable delivery service.  Postmates offers an on-demand delivery service to their customers at a very affordable price.
For Drivers
Postmates hires drivers who own a bike, scooter or car. The postmates pay drivers $20-$25/hour to deliver food and other items from stores that do not offer a delivery service.
Postmates 4 step model
The majority of the On-Demand logistics firms utilize a similar structure, but the minor variations account for the distinction. If you're thinking about establishing a similar business, keep these things in mind.
Choose Order from Website or Mobile App
Customers can browse for and place orders on the Postmates website or mobile app.  The app has a postcode search to make it easier for customers. The order is then sent to the closest delivery partner (driver).

Choose Delivery Partner
The customer can also choose their preferred postmates driver by viewing their profile, ratings and reviews from other Postmates users before placing an order. Payment/E-Wallet Integration
Make Payment for the order
Once the postmate has reached and picked up the order, it is time to make payment. Customers can pay postmates delivery partner using cash or credit card via their Postmates e-wallet (add money in postcard app).
Track orders & Receive Delivery Confirmation
Customers can track the status of their orders through the Postmates App. The delivery person will be able to see where they are on route, the time it will take to reach the destination, and customers can also see where they are on route.
How does Postmates make money
Postmates makes money from different revenue channels as explained below:
Delivery Fees
Postmates charges users a small delivery fee for each order processed. This delivery fee normally starts from $5  to $15 depending on the distance, time and traffic.
Advertising Fees
Postmates takes a small portion of revenue generated from advertisements displayed in the postmates app (most likely affiliate marketing). This is how postmates make money without having to charge any additional fees like other platforms such as Uber or Airbnb.
Convenience Fee
Postmates charges a flat fee of 9% as convenience fee over each order.  This convenience fee is postmates revenue.
What is the Future for Postmates?
Postmates has gone through several stages of growth since opening its doors in 2011. The firm is constantly expanding and innovating , though postmates is now entering a new phase of growth.
Postmates has already proved itself to be successful in the US market, and it's not stopping there. Postmates has expanded its operations worldwide but still leads as one of the top delivery services around (looks like postmates will soon stand for post mates world wide).
Postmates plans to increase  the range of postmates products and services available to postmates customers, including grocery deliveries. It also plans to start  postmates same day deliveries for postmates restaurants.
The postmate business model has changed the way that people order goods in big cities around the world! Do you want to start your own firm like Postmates for delivery? Try Zeew and kickstart your startup journey today.